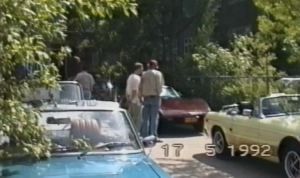 On May 17th, our beloved association will be 30 years old!
And we as a board cannot just let that pass by, even more so: we just step on the brakes to dwell on this.
How do we do that? By doing what we are good at on Saturday 21 May (= organizing a ride to explore a beautiful part of the Netherlands with our old and young timers) and then expanding this with a party. Yes, you read that correctly: a real party to mark this milestone! In our humble opinion, we have chosen a beautiful location for this, right in the heart of Gelderland. We have reserved an entire wing of the restaurant there, together with the conservatory and a terrace, so we hope for good weather to make this anniversary a blast.