On November 26, 2023 we will have a ride in Brussels.
Brussels you say? I know that, don't I?… Of c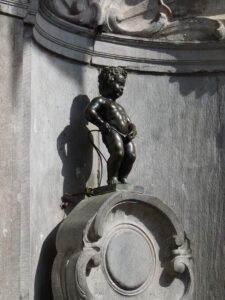 ourse, everyone knows Brussels. The Grand Place, the Stock Exchange, Manneke Pis, the gay scene behind the town hall, the cathedral… All of us have been to Brussels before, for business or pleasure.
But do you really know Brussels? I want you to be surprised by our real city tour with Romanesque buildings, Gothic, Baroque, Renaissance, Art Nouveau and Art Deco. And because of the many, many green areas.
Because Brussels is spread over 19 municipalities, each with their own character, each with their own policy and insights into environmental planning, each with their own view on mobility. So don't be surprised: in one municipality it is "priority from the right" everywhere, 50 meters further in the other municipality there are priority streets and side streets.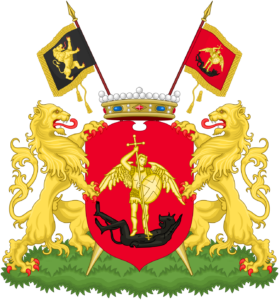 You see now that Brussels is a mix of everything and anything.
Where does the ride start?
We start at 11.30 am just outside Brussels in the Flemish Region.
This time there is no coffee and cake, but a Burgundian dessert buffet à volonté (unlimited) with coffee (worth €10.95; included in the participation costs). Of course there will be plenty of time to get to know everyone during this penultimate ride of the year.
At 12.30 we start our engines and will stay in Flanders for a very short time.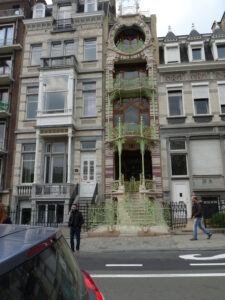 Then we will drive into the city. Large avenues, along parks, the 19th century belt, will take you to the highest point of the city: Altitude 100 (100 meters above sea level) crowned with a church. Then we go past ponds, churches and castles back into the Flemish Region to have a brief stop at the Africa Museum in Tervuren. You have plenty of time to visit this museum and admission is €12 (own expense). Or you can simply marvel at the beautiful gardens, which are free. When we drive back into Brussels we pass our kings Philip and Mathilde (literally pass, we are not going to say hello) and the Atomium, which is known to everyone. We will end where we started, and there we can also have a meal.