Have you always wondered where petrol actually comes from? Or the electricity for your electric car? And where in Europe that car drove off the boat?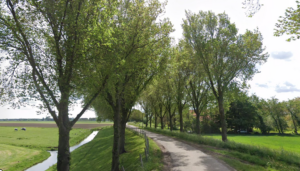 You will see that – and much more – during the ride on Sunday 28 May. The event, organized by Paul, takes us through the Rotterdam port area, via Botlek and Europoort to the most recent land reclamation, Maasvlakte 2.
Right next to this unreal industrial landscape is the island of Voorne-Putte. Also a kind of land reclamation but from centuries ago. We drive over narrow, medieval dikes, through Brielle fortress and through pious villages.
The ride starts and ends at a restaurant in the Oostvoorne area. You can be sure the kitchen brigade can manage the extensive BBQ with buffet. When the weather is nice, the roof opens!
Does this ride sound familiar to you? You are right!, it is a variant of the 2010 October tour. The difference is that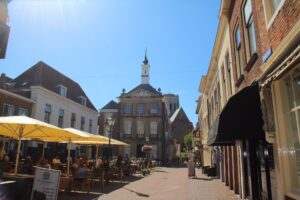 Maasvlakte 2 has now been completed and is largely in use. And the beautiful beach road, with a view over the North Sea, is now open again. We have now cut off the piece through the endless potato fields of Farm Frites. This time you will not see where your chips come from!
What time does it start?
From 12 o'clock you are welcome for coffee or tea with apple, chocolate or cheesecake. Around 1 pm we leave for Maasvlakte 2.
What does the BBQ with buffet consist of?
BBQ with choice of chicken satay, hamburger, salmon from the oven, pork tenderloin mushroom sauce, vegetarian snacks.
Buffet with twelve different salads and raw vegetables, baguette with herb butter, chips, ma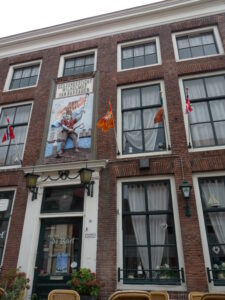 yonnaise and other sauces.
Dessert with a choice of dame blanche, vanilla ice cream, 'kaat-mossel' or coupe caramel.
How much will it cost?
Taking part in the ride, including reception with coffee & cake, costs €9.50 for members and €11.50 for guests. The BBQ costs €30.
Are dogs welcome?
Dogs are allowed in the beach pavilion. Leashed, quiet, clean and only on the floor.
Register
You can register until Sunday 21 May via the registration form.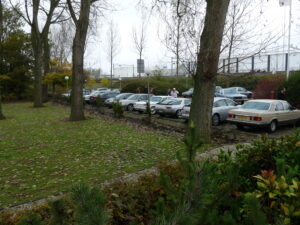 Disclaimer
GCCC excludes any form of damage whatsoever. Photos and videos are also taken during the ride. If you do not appreciate this, you are responsible for this yourself by kindly asking the photographer or videographer not to take any images of you or your car (number plate). The photos and videos are generally shared on personal Facebook and Instagram pages of individual participants and the GCCC Facebook page.