On November 26, 2023 we will have a ride in Brussels.
Brussels you say? I know that, don't I?… Of c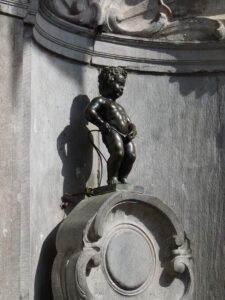 ourse, everyone knows Brussels. The Grand Place, the Stock Exchange, Manneke Pis, the gay scene behind the town hall, the cathedral… All of us have been to Brussels before, for business or pleasure.
But do you really know Brussels? I want you to be surprised by our real city tour with Romanesque buildings, Gothic, Baroque, Renaissance, Art Nouveau and Art Deco. And because of the many, many green areas.
Because Brussels is spread over 19 municipalities, each with their own character, each with their own policy and insights into environmental planning, each with their own view on mobility. So don't be surprised: in one municipality it is "priority from the right" everywhere, 50 meters further in the other municipality there are priority streets and side streets.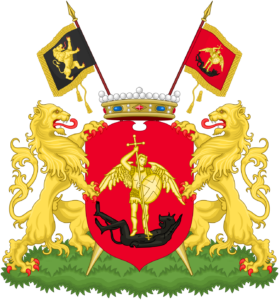 You see now that Brussels is a mix of everything and anything.
Where does the ride start?
We start at 11.30 am just outside Brussels in the Flemish Region.
This time there is no coffee and cake, but a Burgundian dessert buffet à volonté (unlimited) with coffee (worth €10.95; included in the participation costs). Of course there will be plenty of time to get to know everyone during this penultimate ride of the year.
At 12.30 we start our engines and will stay in Flanders for a very short time.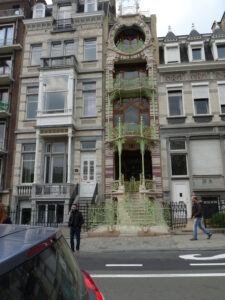 Then we will drive into the city. Large avenues, along parks, the 19th century belt, will take you to the highest point of the city: Altitude 100 (100 meters above sea level) crowned with a church. Then we go past ponds, churches and castles back into the Flemish Region to have a brief stop at the Africa Museum in Tervuren. You have plenty of time to visit this museum and admission is €12 (own expense). Or you can simply marvel at the beautiful gardens, which are free. When we drive back into Brussels we pass our kings Philip and Mathilde (literally pass, we are not going to say hello) and the Atomium, which is known to everyone. We will end where we started, and there we can also have a meal.
What does dinner look like?
This is different from what we are used to and a bit of a special formula: you choose your own weekend menu and it has 4 options.
You can choose from:
A 2-course burger menu, €27,-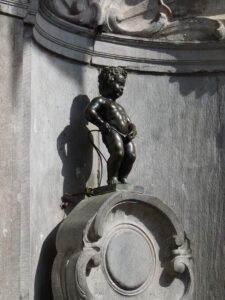 A 3-course burger menu with dessert, €33,
A 2-course premium menu, €31,-
A 3-course premium menu with dessert, €37,-
The starter is available as a buffet and you can choose the main course from the extensive menu, which offers meat, fish and vegetarian. Those who opt for the 3-course menu can once again enjoy the extensive dessert buffet. Soft drinks, beer and wine are included in the price and are available on request. Aperitif, strong beers, strong drinks and strong coffees are at an additional cost.
This time we will not take an order for your dinner, but please let us know whether you are staying for dinner or not because we do have to make a reservation for the correct number of people.
What does it cost?
Participation costs are € 12.50 p.p. for members of GCCC and €14.50 p.p. for guests. You pay for dinner yourself at the restaurant.
Are dogs allowed?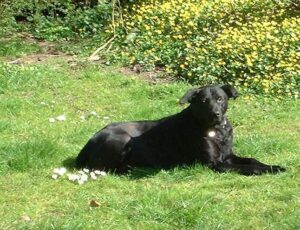 Our four-legged friends are welcome in the restaurant, provided they are well-trained and kept on a leash.
What else should we take into account?
Please note:The Brussels Capital Region is a LEZ zone. This means that old polluting cars are banned from the city. But for vintage cars
exceptions are made. For vintage cars registered outside Belgium, do the following:
Go to www.lez.brussels/mytax/nl/registration
Click Register my vehicle
The category (in most cases this will be M1) can be found on your registration/registration certificate in section J
Date of first registration can be found under section B
Date of latest registration can be found under the letter "I"
The Euronorm can be found under section V.9. For cars before 1-7-1992 there will be "No Euronorm". If you have a Dutch license plate, you can also look up the Euronorm via the environmental zone check
Attach a copy of the registration/vehicle registration certificate
After you have received the derogation, it is valid for 5 years, provided that the conditions for granting the derogation do not change.
Fancy seeing Brussels with your GCCC friends?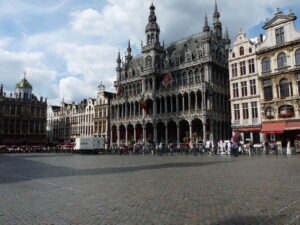 Registering was possible until Sunday, November 19th.
We look forward to seeing you on Sunday 26th!
Disclaimer
The GCCC excludes any form of damage whatsoever. Photos and videos are also taken during the ride. If you do not appreciate this, you are responsible for this by kindly asking the photographer or videographer not to take images of you or your car (license plate). The photos and videos are generally shared on personal Facebook and Instagram pages of individual participants and the GCCC Facebook page.