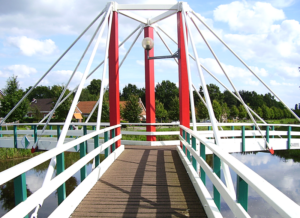 Everyone is welcome in Southeast Groningen on Saturday 24 June!
From 1 pm we will have our traditional coffee and cake at a campsite in Sellingen.
Then the ride , organised by Frank and Herman, starts which will take us past old farms, beautiful nature reserves, and fortress Bourtange (where you can take a break at a nice terrace).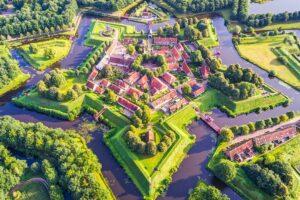 Probably a 'Terra Incognita' for many of us! That is why there is no competition this time, but we will tour in a relaxed way using a more extensive route booklet with cultural-historical information.
Afterwards we can catch up during a well-prepared BBQ, ending with an ice cream buffet at the same campsite where we started.
Staying in the area overnight
If you think Groningen is a bit far for one day, then make it into a two days' stay by booking an overnight stay at the campsite! You can decide to sleep in a tent, but also in your (classic) camper or caravan. If you prefer not to sleep in a tent and if you do not have a camper/caravan, there may be a few hikers' cabins or bungalows available. If you would like to know more about the various accommodation options and to make a reservation, please contact the campsite. If the campsite has run out of space, there are other accommodation options in the area.
Pallert field
If you decide to spend the night in a tent, please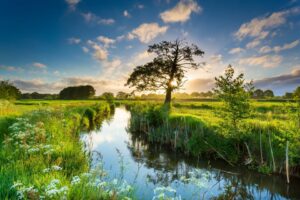 mention, when making your reservation, that you would like to be on the 'Pallert' field, which has been specially reserved for us.
Dogs welcome?
If you do not come alone, but together with your dog, your four-legged friend is, of course, also very welcome.
What are the costs?
The price for members is € 7,- p.p., guests pay € 9,- p.p.
The well-prepared BBQ costs € 37.50 p.p.
Registration was possible until Saturday 17 June.
See you on June 24!
Disclaimer
The GCCC excludes any form of damage whatsoever. Photos and videos are also taken during the ride. If you do not appreciate this, you are responsible for this yourself by kindly asking the photographer or videographer not to take any images of you or your car (number plate). The photos and videos are generally shared on personal Facebook and Instagram pages of individual participants and the GCCC Facebook page.