On Saturday, April 29, 2023, Erik and Aldrin have organized a culinary ride for us with a visit to Metropole Druten, a major car museum.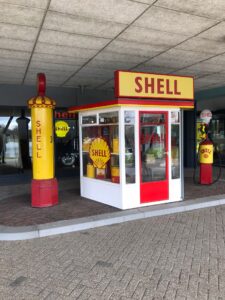 We will meet in Winssen at 11.30 am for the traditional coffee/tea and cake and, of course, a nice chat after the long winter break. The ride will then take us to Druten for a visit to the amazingly beautiful car and truck collection. More than 300 classics and trucks are displayed on 20,000 square meters, not only for viewing but also for sale! You can find a preview here: About Metropole Druten
Being the opening ride of the year, this is a day not to be missed for lovers of classic vehicles.
After this visit we will be driving back to Winssen where a delicious three-course dinner will be served.
The dinner consists of: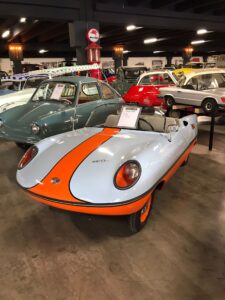 starter:
Goat cheese with avocado, orange and chipotle
main dish:
Saltimbocca corn chicken with sage gravy and seasonal vegetables
Corvina with beurre blanc and truffle potato
Crepe of sweet potato and crispy broad beans
dessert:
Pineapple with curd, sorbet and merengue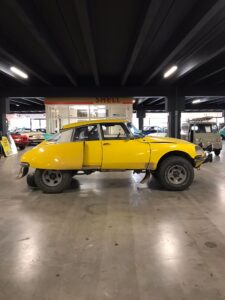 What does it cost?
The costs are €20 as a member and €22 as a guest. This includes admission to the museum. Dinner is €40 per person.
Can our four-legged friends come along?
Dogs are not allowed at the museum, but they are welcome at the restaurant, provided they are trained and kept on a leash.
See you on Saturday, April 29th!
Disclaimer
The GCCC excludes any form of damage whatsoever. Photos and videos are also taken during the ride. If you do not appreciate this, you are responsible for this yourself by kindly asking the photographer or videographer not to take any images of you or your car (number plate). The photos and videos are generally shared on personal Facebook and Instagram pages of individual participants and the GCCC Facebook page.