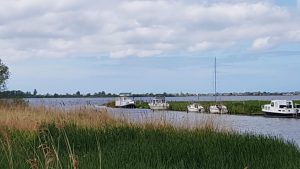 When you are in the west of the Netherlands in the big busy towns, it's always bliss to find a grees oasis of peace and quiet just a few miles away. People call it the Green Heart. Fields, trees, mossed trees and walls, duckweed – all varieties of 'green'. It's lovely to drive through all that greenery. Now is your chance to do just that with your GCCC friends on Sunday June 23rd.

What are we going to see?
Our me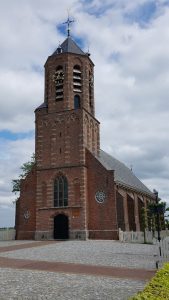 mbers Dick and Marco have organized a nice polder ride for you. It's in the area between the rivers Oude Rijn and Amstel.
Broad views over polders and water. A varied ride where you'll see many beautiful houses, churches and, of course, loads of water. No green landscape without loads of water!
Drive at ease

This ride will offer you ample time to drive at leisure and enjoy the world around you. Why not take a picnic chair with you? Have something to eat or drink and at the same time you can take in all the beauty around you. For bird lovers there is even a bird park.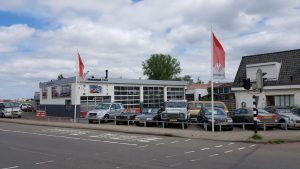 Spotting old-timers
During the ride you'll be passing the Vakgarage Tinga at Leimuiden. Stop the car there and have a look!
Where is the start?
We start this ride at Alphen-aan-de-Rijn, a town perhaps best known for its bird park Avifauna. Members will get he precize start address by email.At the starting place you'll get coffee/tea and pastry.
Where is the finish?
The ride ends where it had started earlier in the day. You can have a chat then with your friends while enjoying a drink. After that there will be a three course dinner for those who booked it in advance (€ 24,50 p.p.).
Menu
Starter:
Main: choice from:
Pork schnitzel with mushroom cream sauce, seasons vegetables and fried potatoes, òr
Fillet of salmon with herb sauce, seasons vegetables and fried potatoes, òr
Tortelli with Philadelphia cheese, garlic, cream and parmesan cheese
Nagerecht: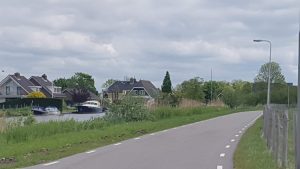 Friends
As usual, guests are welcome as long as they are registered in advance. Dogs, unfortunately, are not allowed at the place where we start and finish.
Cost
Payment is done in advance. Members pay € 4,-, guests € 6,50 for the ride, which includes coffee/tea and pastry.
Disclaimer
GCCC cannot be held responsible for any damage whatsoever in connection with participating in an event. Participants take part at their own risk. During the ride photographs or videos will be made. These images will, in general, be shared on personal Facebook and Instagram pages of individual GCCC participants and the GCCC Facebook page. If you object to this, it's your responsibility to ask the photographer in a friendly way to refrain from taking images of you.