ANTWERP PRIDE – 8/9 AUGUST 2015
Do you fancy driving your old-timer and showing your pink pride during a nice weekend around Antwerp in Belgium?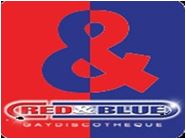 That's possible! Our members Con and Koos have joined forces with Ludo

to prepare an attractive weekend for you – not quite by chance co-inciding with the Antwerp Pride. We can even ride in front of the Pride procession. Can you picture yourself? You and your partner driving through attractive Antwerp with your audience lining the Scheldt quays? Quite a sight, eh? Who doesn't like a cute model? And not only can you take your old-timer, your young-timer is welcome too! Two full days!
Apart from using your body to manoeuvre your car, you can also move the whole of your body on the dance floor of a.o. the Red & Blue. Show your moves and get your grooves. And not only that, you can also party at Wave. So….. do yourself and somebody else a favour, get your nicest outfit on andgo swinging, grooving, moving, grinding, etc…..
This weekend it is not just your dear old car, our other common passion will get proper attention too. We have organized a fairly full programme, with rides and festivities and it's up to you whether you want a ride or a party! Something for everyone! After the ride you can sit down and relax over a nice drink or get immersed in the party feeling!
On Sunday afternoon it's up to you to decide whether you want to go home or keep enjoying the Belgian hospitality a little more.
What can be expected?
Hotel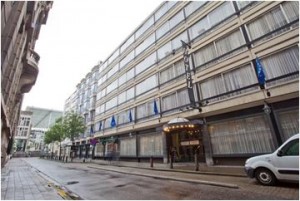 We have reserved 30 rooms (option until June 1, after that on the basis of availability) at the **** Theater Hotel, Arenbergstraat 30, 2000 Antwerp, Belgium, info@theater-hotel.be.
Rooms
The elegant, spacious rooms have a minibar, cable television, pay-tv, trouser press, coffee/tea facilities and a digital safe, as well as wifi. The Theater Hotel is situated right in the heart of the historical centre of Antwerp, very close to the beautiful Bourla Theatre and the world famous Rubens House. It is close to theatres, shops, cafés and bistros, and also within walking distance of the Pride venues.
The room price (for 2 people) is € 90.00 incl. breakfast, excl. €2.40 city tax. (Staying an extra night is the same price). Dogs are welcome except at the restaurant (€ 12,50).
Parking
The hotel has an underground parking, but is can only be used on the Saturday morning. On Sunday morning the exit of the parking is closed off at 7 a.m. only to be opened at 2 p.m. because of a large market to be held in front of the parking entrance. But not to worry, parking is also possible in the adjoining car park on the other side of the Theatre Square. For safety reasons it is closed during the night, but it is open in the morning (cost € 18 per day)
Programme from day to day
(subject to change)
Saturday August 8 (Glorious Saturday)
10.00 -11.00 h Reception at Theater Hotel with coffee/tea and cake (PLEASE NOTE: time brought forward)
11000 h Departure from hotel in your car to the Town Hall; at 11.15 everyone must be out in the street
12.00 -13.00 h Reception at Town Hall bythe City of Antwerp
13.00 h Departure to starting point Gay Pride
14.00 h Departure for ride in front of the Gay Pride (max. 30 km/h)
…..uur??? Arrival at Steenplein. Park cars at the closed off area in front of the Cruise Terminal (guarded parking until ca. 23 h), after that opportunity to see the Pride itself
15.00 h Start Wave Party at Steenplein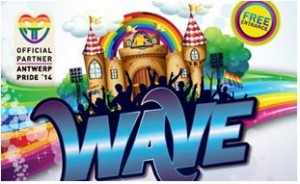 ca. 15.00 h For those interested (also for those who want to spare their ear drums!) …. a ride in and around Antwerp.
Park cars at Car Park Theaterplein
19.30h Start dinner
afterwards: Free to do what you like, everybody is welcome at the Red & Blue until the wee hours (free entrance for GCCC members). Free admitance to some other venues are still being discussed.
°°°°°°°°°°°°°°°°°°°°°°°°°°°°°°°°°°°°°°°°°°°°°°°°°°°°°°°
MENU
Saturday August 8 at Theater Hotel
starters:
duo of cheese and shrimp croquettes with salad, or
salad of white cabbage, apple, walnuts, smoked ham and slithers of fois gras, or
gratin of aubergines with tomato and lettuce (veg.)
mains:
stingray with sour shalotts, bacon and gribichesaus (onions, ghurkins, capers), or
hind steak with red port sauce, shii-take and oyster mushroom, or
vegetable stew (green and white asparagus, paksoi, turnips, caulieflower and peas) with parmesan smithers (veg.)
desserts:
tartufo, or
chocolate dessert with 'speculoos'-sauce (made with local spicy biscuits)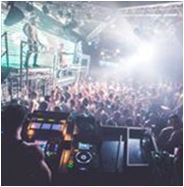 °°°°°°°°°°°°°°°°°°°°°°°°°°°°°°°°°°°°°°°°°°°°°°°°°°°°°°
Sunday August 9 (Magnificent Sunday)
10.00 h Start morning ride from car park Theaterplein
12.30 h Lunch at Volksabdij Ossendrecht
14.45 h End of ride. Cars can again be parked at the Cruise Terminal area (guarded)
15.00 h Closing festivities at Grand Market Square
At your own time Back home
How to register?
Registering is no longer possible. The final day for registering has passed. Registering was possible until July 21.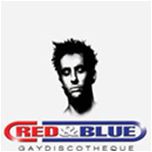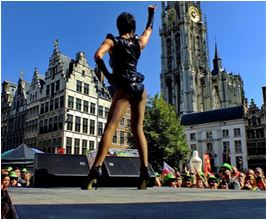 Please note: GCCC cannot be held responsible for any damage whatsoever.