On Sunday July 21st 2019 we're not taking off into the air, but we'll explore residential areas of high calibre. Going through stately avenues, passing opulent residences, admiring beautiful palaces and strolling along one of the most beautiful esplanades on the Dutch sea coast. Just been renovated for our annual ride. On the pier there is a bungee tower, so if you would want to be high up for a moment just before falling down into the depths, here's your chance. The ride ends at the agricultural estate of our members Ernst and Piet for a lovely picnic in elegance, style and class. You'll have to take your own food, drinks and tableware, so do your utmost!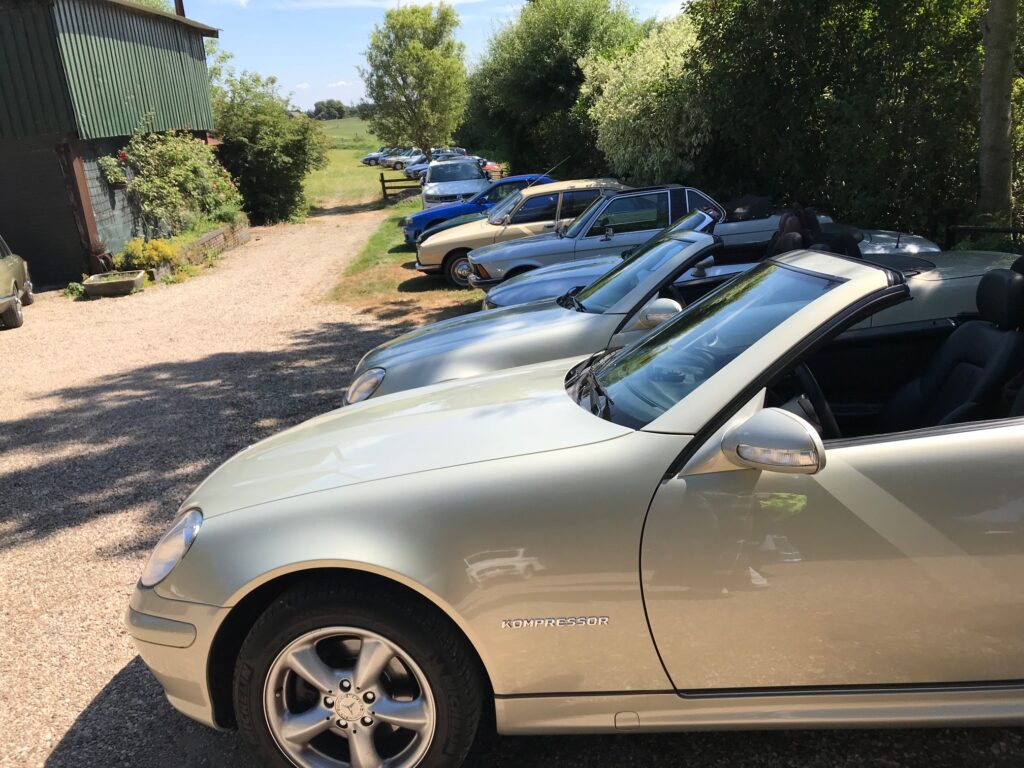 Our hosts often award prizes and there is a special Concours d' Elegance-area for the shiniest, most special classic cars. So, not only should you doll yourself up for this picnic meet, but get your oldtimer tarted up too!
Where is the start?
GCCC-members Ruud and Rob have devised a beautiful route and thought of a related theme. Everybody is welcomed with coffee/tea and pastry at a spacious hotel terrace from 11 a.m. onwards, not very far from our picnic spot. That means that you can join somebody in his car for a bit if you don't want to drive yourself all the way. For parking your oldtimer at the hotel special places have been reserved.
When will the picnic start?
In order to have plenty of time for the picnic, the route has been kept shorter than usual, but bear in mind that traffic to and from the beach can be bad when the weather is nice. The idea is to get to the picnic area at around 2 pm.
What if it rains…?
Piet and Ernst will provide tents again as shelters for too much sunlight. In bad weather conditions there is an escape into the large pleasant barn. So we're prepared for all sorts of weather.
So, come on, register for this Picnic in the Heights! Get your delicacies out! Decorate your tables with the campest things you have lying about in your house, the sky's the limit. Decorate your table with balloons, (artificial) flowers, airplanes, candelabras, tiaras, you name it. It's going to be a classic car party!
And what is the price ?
This ride will cost GCCC members € 4.-. Guests pay € 7.-. Included are a cup of coffe/tea with pastry at the start and a route description.
Can I take my dog?
Our faithful four-legged friends are welcome too, both at the starting and at the picnic location, as long as they are kept on a leash and are well-behaved.
Disclaimer

GCCC can never be held responsible for any damage whatsoever as a result of participating in this event. Participation is at your own risk and expense. During this event photos and videos will be made. If you don't want to be in these, it is your own responsibility to ask the photographers/film makers to refrain from making images of you. In general these photos/films will be published on personal Facebook or Instagram