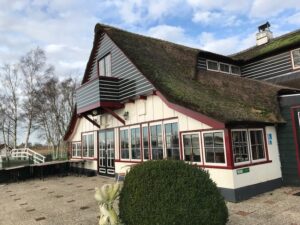 By now it has become a tradition to start the new GCCC year with New Year's drinks on the last Sunday of the first month. So the GCCC board is inviting you for informal drinks. That gives us the opportunity to look back at a successful year and raise glasses for a prosperous start of the " Twenties"! 2020 is sure to be a good year with relaxed and nice events in the Netherlands and Belgium. A good opportunity to see your fellow car lovers again and have a pleasant chat.
Where and when?
So, why not come to the place on the water, well-known to us on Sunday January 26, 2020 at 13:30h. That place is ideal for our cars to be photographed. The exact address will be sent to you by email. You will get a cup of coffee or tea plu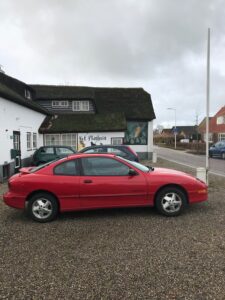 s a glass of festive bubbles and on top of that some tasty bits to eat will be presented. If you want to consume more, you'll have to use the drinks cards which you will get on arrival.
Classic Car Pub Quizz
Even though we drive our old cars, our club is cleverer than the usual car club. That's why the board wants to test our members if they really know a lot about classic cars, news and other facts. The quizz will be led by a real quizz mistress and her assistant presenter. All this can be done in teams and, of course, we'll all go for the first prize!
Cost
Taking part in this event costs € 8,50 for members and € 12 for guests.
How to apply
Please register!! We hope to see on Sunday January 26th, with your classic car (if road conditions allow) or in your special car. On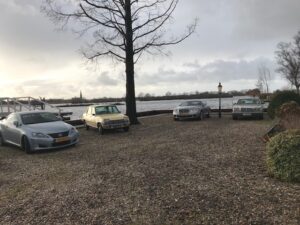 account of space available at our location there is a maximum of 60 participants.
The final day for registering is January 19th, 2020, using the link.
Dogs
Dogs are welcome, but only on a leash and well-behaved.
Disclaimer
GCCC can never be held responsible for any damage whatsoever as a result of participating in this event. Participation is at your own risk and expense. During this event photos and videos will be made. If you don't want to be in these, it is your own responsibility to ask the photographers/film makers to refrain from making images of you. In general these photos/films will be published on personal Facebook or Instagram