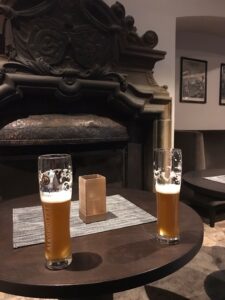 The first joint ride with the guys from Queerlenker (DE), Motorboys (DE) and GCCC will take place on the last weekend of October – just before Halloween.
We will stay at a hotel in Bad Bentheim. The hotel has a special package deal for us, consisting of overnight stay, breakfast, extensive evening buffet, free drinks (beer, house wine and soft drinks) between 5 pm and 8 pm, free use of the wellness area and free parking.
Arrival is on Friday 28 October in the late afternoon with a welcome speech and a small speech at 6 pm, dinner at 7 pm.
Afterwards there is an optional evening walk through historic Bad Bentheim.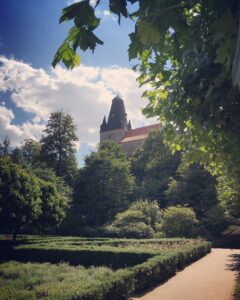 Saturday
On Saturday 29 October a tour is planned through picturesque Münsterland with its historic towns and beautiful moated castles. Our destination is the Hoeing old-timer museum in Stadtlohn, which houses many unknown Audi vehicles, including special car bodies by the likes of Treser, Picasso and Crayford. In addition to the Audi vehicles in real size, the museum, with more than 35,000 models, shows not only the history of Siku, but also that of Auto Union, DKW, Horch, Wanderer and last but not least Audi in miniature. Wearing a facemask is required for the museum, so don't forget to take one with you!!!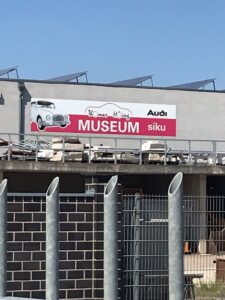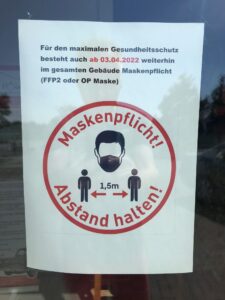 We spend the evening together at our hotel in Bad Bentheim.
Sunday
On Sunday, October 30, the route will take us past the Hünenburg (the Stonehenge of the Münsterland) and the Feuchte Dreieck (wet triangle) eastwards to Tecklenburger Land and the pretty town of Tecklenburg, with its narrow streets, half-timbered houses and towering castle. An entertaining walk is planned, followed by lunch in a cozy restaurant (own expense).
From Tecklenburg you can get onto the A30 motorway (Amsterdam, Göttingen, Hannover, Hamburg and Berlin) easily to get back home quickly.
If you want to participate in the entire weekend, you are welcome at the hotel in Bad Bentheim on Friday 28 October in the afternoon.
If you only come on Saturday 29 October, you will be welcomed at 12:00 with coffee/tea and homemade pastries in Stadtlohn.
We finish at the hotel in Bad Bentheim around 5 pm on Saturday. If you only come on Saturday 29 October, there is no option to participate in dinner at the hotel. We can, however, point out a restaurant if you want to stay for dinner in Bad Bentheim.
What will it cost?
The costs for the day itself are €15.50 for members and €17 for guests. Entrance to the museum is included in the price.
The package from the hotel in Bad Bentheim costs €219 per person for two nights for both a single and double room.
The email sent to members describes how to make use of the package deal.
You can register here (even if you only want to come on Saturday 29 October).
We are looking forward to a pleasant, enjoyable joint tour "To Audi with the Oldie".
Are dogs allowed?
Yes, we have even thought of the four-legged friends: dogs are not only welcome, they also stay for free.
Disclaimer
The GCCC excludes all damages of any kind. Photos and videos are also taken during the ride. If you do not appreciate this, you are responsible for this yourself by kindly asking the photographer or videographer not to take pictures of you or your car (number plate). The photos and videos are generally shared on individual participants' personal Facebook and Instagram pages and the GCCC Facebook