It may be short notice, but thanks to Hans, Emiel and Chris there will still be a ride this month! It will take place on Sunday September 27th.
What will the day look like?
We start at a nice location in Elshout. As usual you'll be welcomed from 12 o'clock with coffee/tea and pastry. The ride itself starts at 1 pm.
From Elshout we head for Drunen, driving along Giersbergen which has a number of beautiful old farmhouses. From there we can walk to the dunes.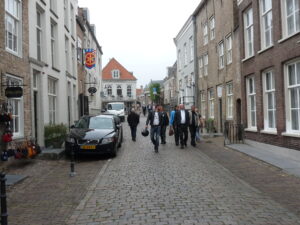 We continue through Udenhout and Loon op Zand and then we leave this 'Loonse en Drunense Duinen ' area, go through 's-Gravenmoer and Raamsdonk and head for Overdiepse Polder.
This polder lies between the river branches 'Bergsche Maas' and the 'Oude Maasje' and serves as water storage with high water level. The farms were all built between 2010 and 2015 and have all been built on mounds.
From there it's back to Elshout.
We plan to be back at around 17:30h, so we can enjoy a drink (at your own expense). At 18h dinner will start.
Corona measures allow a maximum of 80 persons taking part in the drive and a maximum of 50 personen registered for dinner.

Pubs and restaurants are now obliged to register their customers in connection with corona track and trace and we co-operate. The restaurant will be given a list of participants with names, phone numbers and email addresses. This list will only be used when there is a suspicion of a corona contamination and will be destroyed after 14 days.
What will dinner look like?
Dinner consists of:
Starter
Granny's Tomato soup (vegetarian)
Shrimp cocktail
Carpaccio with pomodori dressing and old cheese
Main course (including chips and salad)
Wiener schnitzel, with lemon and fried parsley (vegetarian option can also be ordered)
Mushroom de luxe, schnitzel with fried mushrooms and sauce (vegetarian option can also be ordered)
French schnitzel, schnitzel with brie and honey (vegetarian option can also be ordered)
Salmon fillet, oven baked with a crispy layer of breadcrumbs and herbs
Dessert
Two balls of icecream with whipped cream
Coffee or tea with a delicious range of cookies
At the Extra option in the registration form you can indicate how many vegetarian schnitzels are wished.
And the price?
Members pay €4,50 and guests €7,-. Included are coffee/tea and pastry at the start location. If you choose to stay for dinner you pay € 25,- p.p. for that. As usual you indicate that when you register.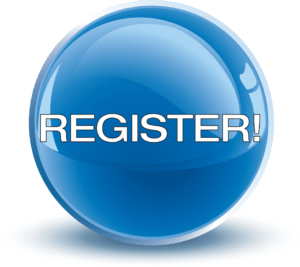 How can I register?
Please register before Tuesday September 22nd using the registration form. When registrering via the GCCC member site you allow Gay Classic Car Club Benelux to send your registration details to other participants that have logged in. Of course, you will get the same list. You also allow the required details to be sent to the restaurant in connection with the Corona track and trace measures, if necessary.
Can I take my dog?
Dogs are welcome if they are on a leash and well beahved. Preferably not more that 3 and not too big, applying mainly during dinner.
Unfortunately it was too short notice for registraton with the 'Evenementenregeling'.
Disclaimer
GCCC can never be held responsible for any damage whatsoever as a result of participating in this event. Participation is at your own risk and expense. During this event photos and videos will be made. If you don't want to be in these, it is your own responsibility to ask the photographers/film makers to refrain from making images of you. In general these photos/films will be published on personal Facebook or Instagram pages.