Come out of your crib, room or closet on Sunday October 10th for a super relaxed,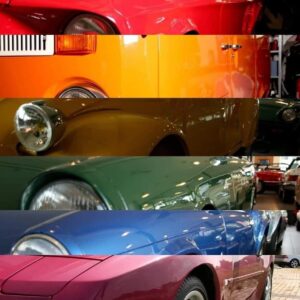 festive ride in honour of Coming Out Day!
Coming Out Day, 75 years COC Netherlands and 50 years COC Nijmegen Region

Coming Out Day has existed since October 11th, 1988 and is an annual day that pays attention to the moment when a lesbian, gay, bisexual or transgender openly reveals their sexual orientation or gender identity. Following a massive protest march by Washington against a homophobic ruling by the US Federal Supreme Court, October 11th became the annual global day on which we are extra visible.
Because the Nijmegen COC will be celebrating its 50th anniversary this year and the national COC even its 75th, the Coming Out Day Weeks will be organized in the Nijmegen region from September 30 to October 17,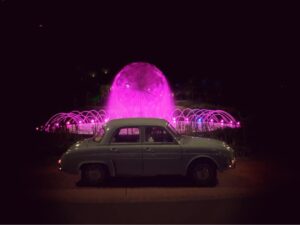 full of sports, culture, discussions and parties. Also check out the COC Nijmegen website if you don't just want to participate in our ride, but are curious about more!
Reason enough for the Gay Classic Car Club Benelux to contribute socially and to organise a wonderful exuberant tour in the region with you. For example, in collaboration with the Nijmegen COC, we let our cars "shine" during a Gay-Filé!
So dress yourself and your car in rainbow colours or make it cheerful in some other way! Of course we also have an item for on or in your classic car.
Where is our start and finish?
We start somewhere in the Nijmegen region at a restaurant where you are welcome from 11.30 am.
Of course we first have our usual cup of tea or coffee and a piece of 'Limburgse vlaai' (a regional specialty), to refuel for the afternoon. Our participants will, of course, receive the exact address of the restaurant in their mailboxes after registration.
A nice bit of touring and then… DayFiléééé!! Off we go for the parade!
Starting at 12.30 pm we will drive through a beautiful part of the Nijmegen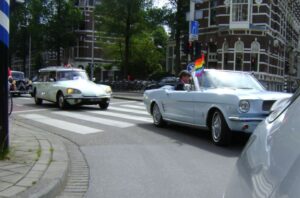 region, full of forests, fens, water, hills and surprises along the way.
From 2 pm we arrive at our DayFilé location where we can display our cars nicely and where we expect not only residents of the nursing home opposite, but also people from the neighborhood and fellow Coming Out Day celebrators.
Polish your car nicely, hang the presentation form behind your windshield and proudly tell anyone who shows interest about your car. The neighborhood also provides a hot or cold drink there. We will therefore have two special distinguished guests visiting and, as far as we can, experience a small program there full of pink (car) education.
AFTER-DAYFILE DINNER:
After the wonderful tour we take a breather at our starting location and from 5.30 pm we sit down to dinner with the whole group. Those who don't stay for dinner can still have a chat and a drink at the bar.
Starters:
Salad with smoked salmon, shrimps and cocktail sauce
Beef carpaccio with truffle mayonnaise
Tomato-paprika soup with meatballs
Vegetarian zucchini soup with pesto
Main dishes:
Tenderloin with Cream of Mushroom Sauce
Fish duet with Hollandaise sauce
Chicken satay
Portobello filled with pesto, sun-dried tomatoes and cheese (vegetarian)
Desserts:
Greek yogurt with cherries and granola
Heldro ice cream with 'stroopwafel' pieces and caramel sauce
Coffee, tea, cappuccino
This is what it will cost
To experience this special afternoon, you pay € 6,00 as a member and € 9,00 as a guest. Dinner costs € 25,00 per person.
Possible Corona measures
The restaurant, the parade location in Nijmegen and GCCC Benelux adhere to the Corona measures in force on the day. Check these at least one day in advance at www.rijksoverheid.nl
Dogs like to come too!
Doggies are welcome at the restaurant at our start and finish. Provided they are on a leash and under control.
How do I join this Coming Out Day File as soon as possible?
Register yourself and your friends by SUNDAY OCTOBER 3RD until 11:59 pm at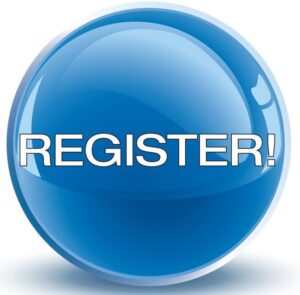 the latest via the registration button below.
When registering by logging into the member site, you grant the Gay Classic Car Club Benelux permission to show all other logged in participants of this Coming Out Day File your registration details. Of course you can also look at this list yourself.