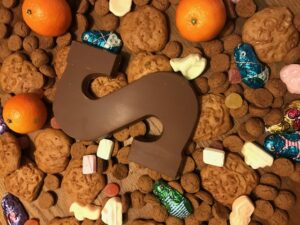 On Sunday November 17th we will have a ride centred round the Saint Nicholas celebrations. For those unfamiliar with this, it is a festivity mainly intended for children, but adults celebrate it too, with surprise packets and tongue in cheek poems. Special sweets are associated with this celebration, a.o. chocolate letters an marsipan figures.
Where will we go?
The ride will be in the area around Harderwijk, a pretty town with a cute harbour. We will gather from 11.30 onwards. The exact address will be sent to the club members in a separate e-mail. The start is at one o'clock and the route will take us through the woody area of the North Veluwe and the newly reclaimed land, the polder in the former Zuiderzee. Lots to see on the way, and while driving you have to watch carefully because you will be asked to arrange photos in the correct order.
And after the ride?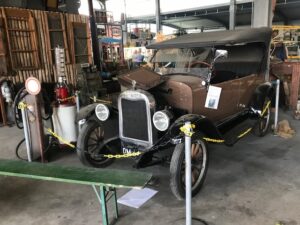 After the ride there is a possibility to stay on for a three course dinner, consisting of:
· soup (vegetarian),
· a buffet of three sorts of Dutch traditional winter food,
· dessert.
What will it cost?
Members pay € 6.-, guests € 12.-.
The three course dinner is only € 24.-
Dogs are welcome everywhere during the ride, provided they are kept on a leash and well-behaved.
How to join?
Registering closed Monday November 11th.
Disclaimer
GCCC can never be held responsible for any damage whatsoever as a result of participating in this event. Participation is at your own risk and expense. During this event photos and videos will be made. If you don't want to be in these, it is your own responsibility to ask the photographers/film makers to refrain from making images of you. In general these photos/films will be published on personal Facebook or Instagram