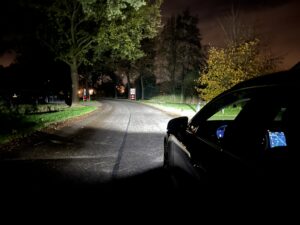 What started as an experiment last year will lead to a sequel this year on Saturday December 17th. Apparently we, Gert-Jan and Mick, as organizers managed to create something nice at the time, because there will be another one. Thanks for the enthusiastic sounds last year!
But how do you follow up on such a night ride? We asked ourselves that question. And we found the answer in expanding the team. Jeroen turned out to be a perfect addition with his knowledge and experience.
Because, gentlemen, as you know: a night ride challenges you! We are going one step further from last year. This time the ride requires an (even) greater involvement from the navigator. Communication between navigator and driver is of great importance, but perhaps even more important is the intelligence of the navigator. So choose him wisely…. (By the way, we don't want to cause any awkward situations within a marriage here….).
Start
We start in the centre region of the Netherlands and expect you at a restaurant in Soest at 2:30 PM.
If you don't come alone, but you want to come with your dog, it is of course also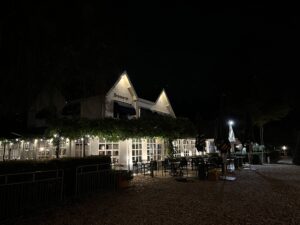 very welcome.
While enjoying a snack, Jeroen will give you a brief explanation about the different ways of route description. You should actually use some of these on this ride.
What's in your survival kit?
A route description containing the questions and assignments along the way.
An answer form for the answers.
A sealed envelope containing the NITWIT version of the route. You can open this envelope and use it if the original description is not sufficient. The organization naturally expects the unopened envelope to be returned, which of course results in (bonus) points.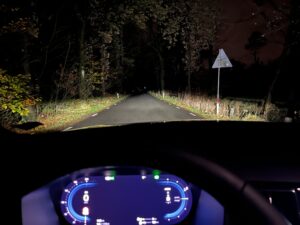 To complete the chaos and competition, we will not leave as one large group, but we will start as in 'The Canonball Run'. Be prepared and choose your navigator for more than just his looks and willingness! Our starting master will flag you out from the parking lot at intervals of a few minutes.
What are you going to see?
Part of the roads are, of course, lit, but you will often also have to trust your headlights. Via the Utrecht ridge we go over the Dutch Mountains (read: Amerongse berg) and past Den Treek: a challenging route with various height differences.
Challenging!
There are several assignments along the way. Good reading and good searching are crucial. It is therefore useful to bring a flashlight, a pen with possibly a clipboard and a bag for your dog and don't forget your bucket (!). Rob and Richard currently still own the cup, but who is devious and clever enough to reduce them to 'peaked too early!'?
Kiss in the dark! Shoot your shot!
This year's theme is 'Kiss in the Dark'. And who wouldn't love that! To work your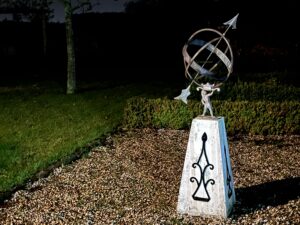 way up in the rankings this year, no elbow work is required, but a high degree of self-expressive interpretation of the photo assignment! The organizers were only slightly surprised last year by the creativity of the 2021 participants. THAT CAN BE BETTER!!!
How much will it cost? And what do you get for it?
Due to the unique character of this ride, it has been decided to include the following:
Route book and a memento
The drink snack
Ultimate fame in the form of the challenge cup.
Members pay €10.50 for this and guests €15.00.
If you want, you can continue to eat at the restaurant after the ride. Dinner is €42,- including coffee afterwards; with the customary choices of Fish, Meat or Vegetarian. The choice is huge, but December also justifies a little extra and luxury (and who doesn't like to spoil themselves?)
Dinner consists of:
Starter:
Beetroot tartare with smoked almond 'kletskop' and aceto espuma
Beef carpaccio with truffle cream and smoked almond
Smoked redfish with lime and langoustine espuma
Main dish:
Sea bass fillet with carrot and sweet potato
Braised veal cheek with celeriac and truffle gravy
Mushroom strudel with truffle cream
Dessert:
Cheesecake
Chocolate sorbet
What do you pay yourself?
The drinks during the drink
The drinks during dinner
Last year we made the comment: separate the men from the boys. This year we have calculated 3 hours for the ride. This requires the necessary competitive drive and undoubtedly leads to a healthy appetite. Dinner therefore starts at 7.30 pm. Be on time and may the best team win!
To get in the mood, you can follow this link.
Disclaimer
The GCCC excludes all damages of any kind. Photos and videos are also taken during the ride. If you do not appreciate this, you are responsible for this yourself by kindly asking the photographer or videographer not to take pictures of you or your car (number plate). The photos and videos are generally shared on individual participants' personal Facebook and Instagram pages and the GCCC Facebook page.