After just being able to hold the 2020 AGM on location, and having to postpone the physical 2021 AGM with it eventually becoming an online AGM, it's finally time again

for a proper one this year!
Where and when?
On Sunday 27 March 12.30 pm the AGM will be held on location again. The exact address will be sent to you by email. Entry is from 12 noon.
At this general members' meeting we look back at the events of the past year and provide insight into the ins and outs of our club. In addition, there will be a glimpse of the national and international events of 2022.
Of course, the board also gives a look at the financial situation of the club and an explanation of the expenses and income. In addition, the budget for 2022 will be presented. Of course, the members present have a vote in determining the budget and the contribution for 2023.
Voting
As a member and as a partner member of the GCCC-Benelux you are of course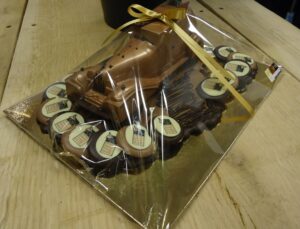 welcome and you can vote. However, this general members' meeting is not open to guests.
Voting by proxy
If you want to vote, but are unfortunately unable to attend the AGM, you can give a proxy. You can submit your proxy by e-mail, which clearly states to which (partner) member you are giving your proxy to vote for you. Proxies can also be handed over to the secretary or the chairman prior to this meeting. This power of attorney must then be signed.
Dogs
Dogs are welcome, provided they are on a leash and do not cause a nuisance.