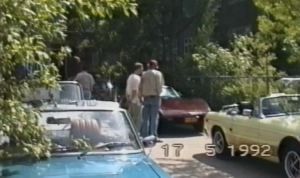 On May 17th, our beloved association will be 30 years old!
And we as a board cannot just let that pass by, even more so: we just step on the brakes to dwell on this.
How do we do that? By doing what we are good at on Saturday 21 May (= organizing a ride to explore a beautiful part of the Netherlands with our old and young timers) and then expanding this with a party. Yes, you read that correctly: a real party to mark this milestone! In our humble opinion, we have chosen a beautiful location for this, right in the heart of Gelderland. We have reserved an entire wing of the restaurant there, together with the conservatory and a terrace, so we hope for good weather to make this anniversary a blast.
Here we gather around 12 noon for the traditional coffee/tea with cake.
The start and end point of our ride are the same, so if you want you can leave your car there and ride with someone. This time the route has been set out by Patrick. He was born and raised in this region and therefore knows perfectly what paths and roads he should steer us along to show this beautiful part of the Netherlands. It's the end of May, so we'll pick up some blossomsinot the bargain to make this day even more beautiful.
When we have returned to our starting location, the festivities will start with a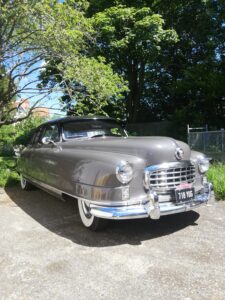 reception offered by the board. There will be a few speeches and emotional reflections on our 30-year history. Then it's time for the unveiling of the Jubilee Edition of our Magazine and who knows, maybe a few other surprises.
From 6 pm the Walking Dinner / Buffet opens to fill the hungry stomachs. It's the time to reminisce and look back at what we've been doing for 30 years. Around 9 pm we will have finished dessert, after which we can of course continue chatting.
Our prime location has a maximum capacity of 120 people. So be quick to celebrate this unique party with us.
Because this event is focused on the GCCC's 30th Anniversary, participation is focused on our members, not on guests.
Participation costs are €17.50 p.p.
Your four-legged friends can also celebrate this anniversary, if well-behaved and on a leash.
You can register until Saturday 14 May   via the button below.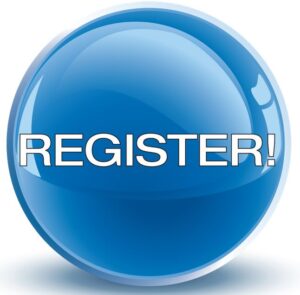 See you at the Jubilee!
Mick, Wilfried, Rob, Klaus and Jerry,
The board of the GCCC.
Disclaimer
The GCCC is never liable for any damage arising from or in connection with participation in an event. The participants always participate in an event at their own expense and risk. Photos and videos are also taken during the ride. If you do not appreciate this, you are responsible for this yourself by kindly asking the photographer or videographer not to take pictures of you. The photos and videos are generally shared on individual participants' personal Facebook and Instagram pages and the GCCC Facebook page