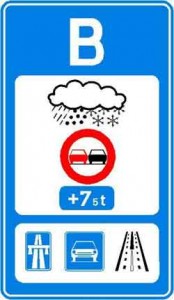 PUTTE (December 26, 2010)- The GCCC regret very much having to cancel Flemish Christmas cribs ride with a pink twist, which was scheduled for Tuesday, December 28th, 2010. The weather forecast was so bad, that we thaught it not a responsile thing to go ahead with this run. It was expected that the situation of the Belgian roads, as well as that of the Dutch ones, would be such that safe driving will not really be possible.
Not only the safety of the participants has forced us to take this decision, but also the fact that the financial consequences could be considerable if on Tuesday it would appear that many participants would be unable to attend. The restaurant will have made its purchases by then.
Of course we very much regret all this. But the preparations will not have been made in vain, in 2011 the run will take place with or without Christmas Cribs!